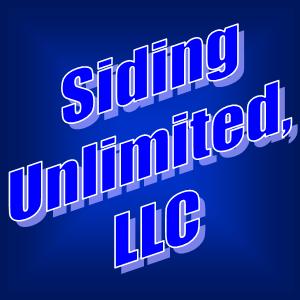 Professional Remodeling in Southeastern Wisconsin

Siding Unlimited LLC prides our business on confidentiality and does not share any of your personal information, submitted on this website, with any outside sources.  So let's get started on your "new" home. 



The first step in any project is contacting us.  You can call Siding Unlimited at 262-567-4513 or fill out the information here.  Then, someone from our sales team will call to set up an appointment.  We'll be able to discuss what options there are to fulfull your home remodeling needs.  You'll get a free estimate and an understanding on how Siding Unlimited can help you.  Then,  it is up to you to decide if Siding Unlimited is the company that fits you best.  An easy process altogether starts by contacting Siding Unlimited.