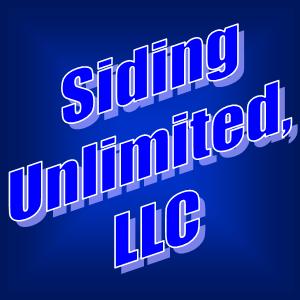 The Siding Unlimited Experience - Call 262-567-4513 for a Free Estimate


Take advantage of our resources.  Every remodeling project for your home is offered right here.  Clearly, our professional capabilities are endless.  Projects large and small are handled with great care and backed by many years of experience.  All you have to do is start the process towards making your home "new" again.  Just call at 262-567-4513 or click on Contact Us and send us a message.  Just a simple call and you can just imagine what a free estimate can do for you and your home.
This Okauchee Lake home features a house full of Pella Designer Series Windows and a Designer Series Patio Door.  The windows and patio door include Pella's Blinds Between the Glass.  Certainteed's Monogram Frontier Blend vinyl siding as well as Certainteed's Perfection Shingle Half-Round Siding.  Included with this install was Alcoa Aluminum Trim, Gutters, and Siding Unlimited's own GUTTER SHELTER-keeping the leaves out, but letting the water flow through. 

Professional Remodeling in Southeastern Wisconsin


Taking remodeling to the limits.  This 100-year-old home needed many updates and Siding Unlimited was definitely up to the challenge.  Certainteed Weatherboard Fiber Cement siding for both the lap siding and the half-rounds make this home look like it once did.  Also, Pella Architect windows and Pella eight-foot by eight-foot patio doors make the view to Lake Beulah unbelievable.  It doesn't stop there.  With a new roof, gutters, and doors, this home is certain to prove that Siding Unlimited is capable of any project - BIG or small.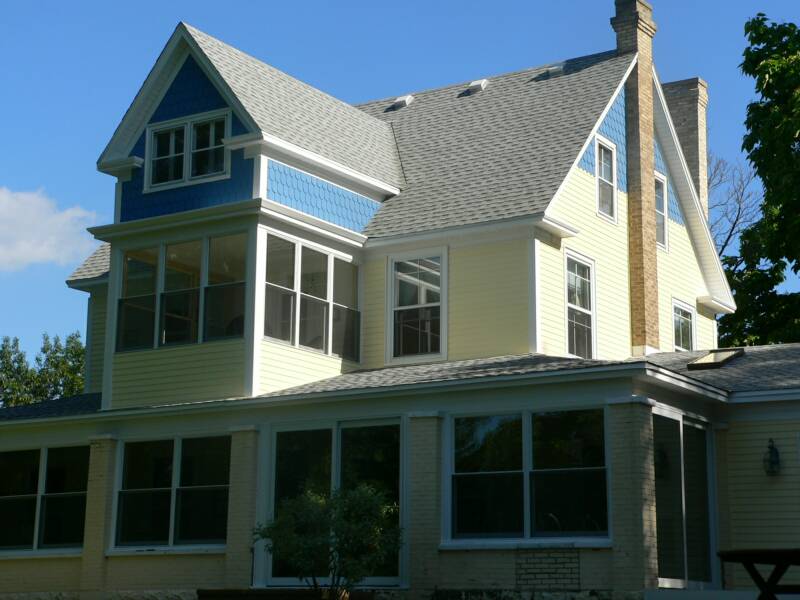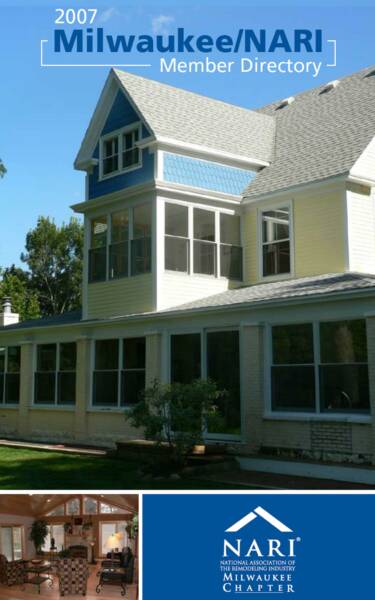 Siding Unlimited has been featured on the Milwaukee Nari Member Directory for 2007 and 2008.  This shows that our craftsmanship is well respected in the area and that we are Southeastern Wisconsin's premier remodeler. 

When choosing a contractor, see if they have this type of project in thier portfolio.  This home on Fowler Lake in Oconomowoc included a full exterior make-over.  As people walked by, they constantly asked "Is that vinyl?"  Ofcourse the answer was YES.  Certainteed Cedar Impressions Vinyl shakes and half-rounds make this 120 year old home looking new while keeping the charm.  This project also included Elk roofing, Anderson windows, custom trim, custom decorative trim, Velux skylite, Superior Columns, and much, much more.  More pictures are on the website, so check it out and see what kind of work we can do.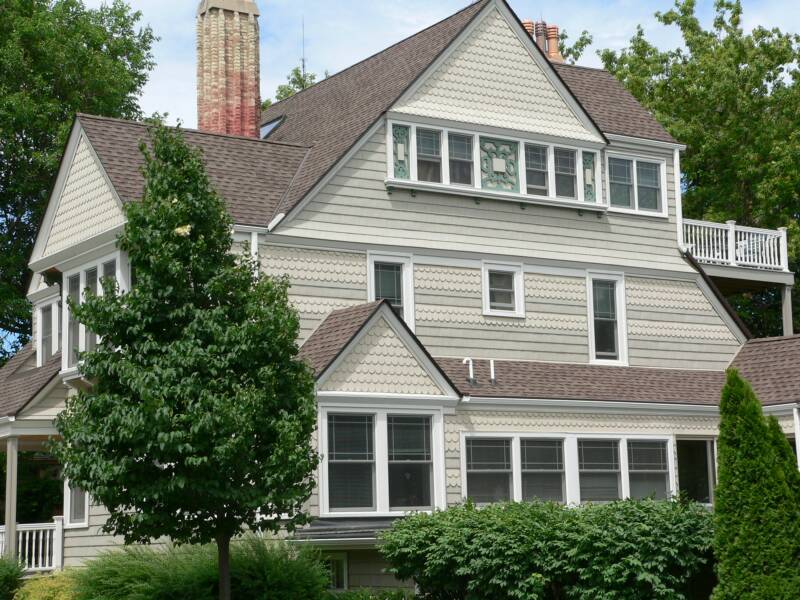 In Waukesha, this home needed some updates.  The front of the house didn't have much of an appeal until we installed new Proline Stone.  Also, the front door needed to be replaced.  The new door is a Cider Stained Steel Taylor door with beautiful leaded glass.  We also installed a new steel firerated Taylor door from the house to the garage.  Finally, we installed Sand Certainteed Weatherboards with Miratech corners.   The homeowners couldn't be more proud, especially since the homeowner is one of Siding Unlimited's owners.  This is Eric Brown's house.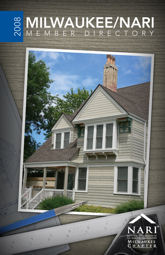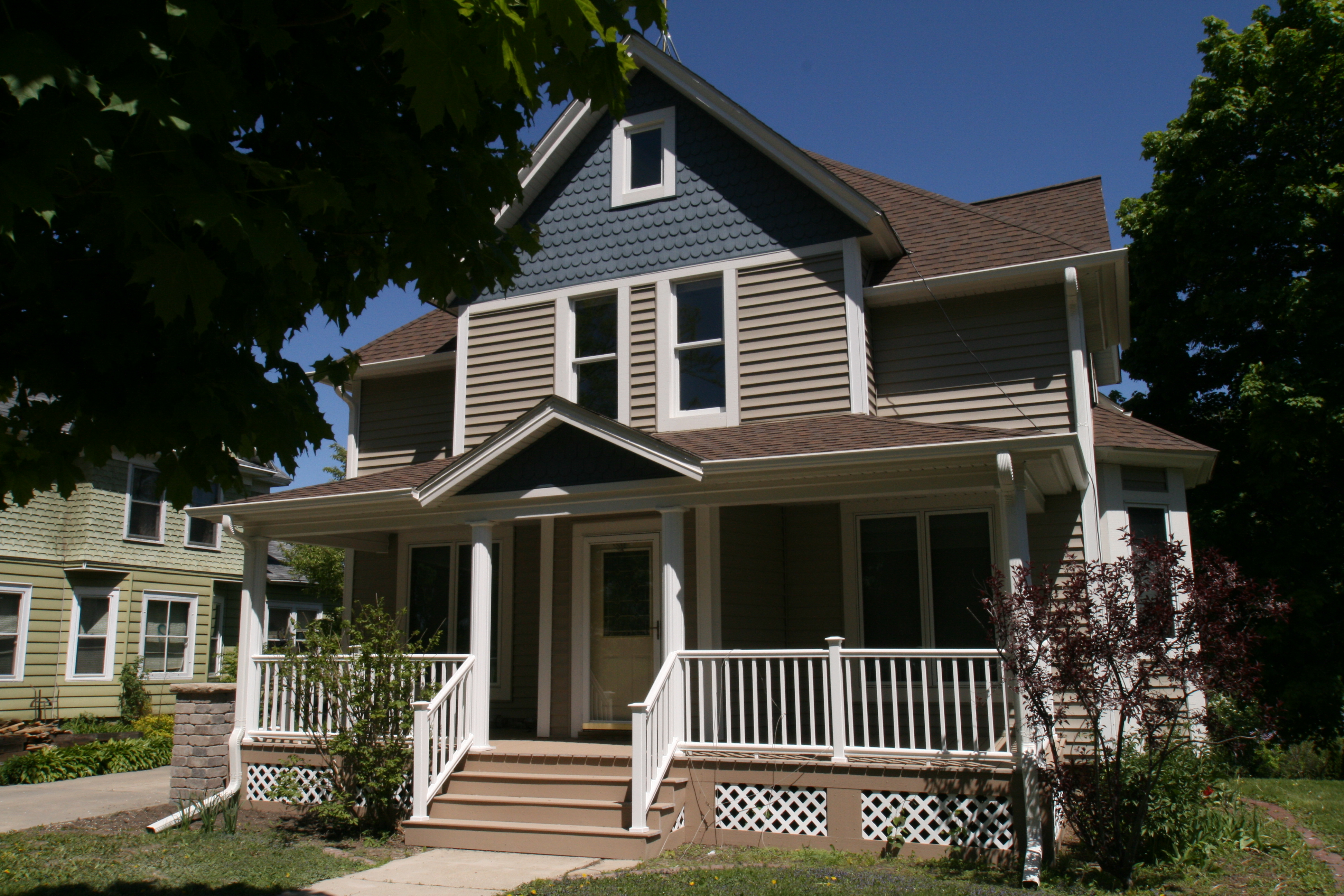 In Lake Mills, we certainly made a difference.  This project included almost everything we do.  Obviously new Certainteed Monogram vinyl siding and Cedar Impressions vinyl siding.  Also, a new Certainteed roof.  But the work doesn't end there.  We installed four new Taylor steel entry doors and SugarCreek Storm doors.  The whole front porch was redone with new Columns, Trim, and CorrectDeck decking and rails.  So if your traveling down I-94 between Milwaukee and Madison, head into downtown Lake Mills and look left to see this spectacular display of home improvements.